Can't make it to every game?
We can! No matter what sports you dig, or what team you love, you'll be sure to find some board-shaking, turf-tearing, rock-smashing action on AccessNow TV, your community channel!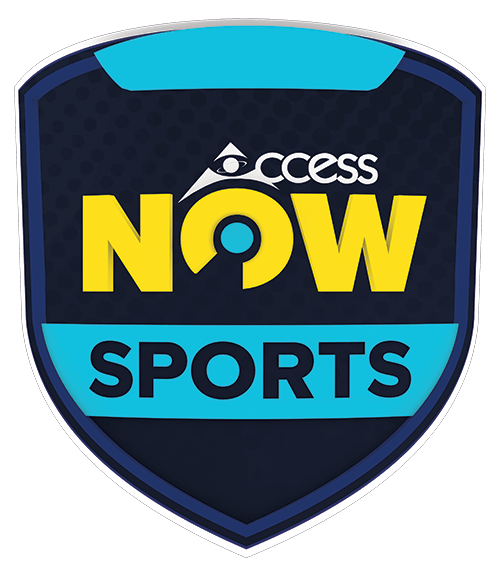 Watch your favourite teams from your couch!
That's waaaaay more comfy than the bleachers! Catch the following games on AccessNow TV:
AccessNow TV Sports is proud to announce our WCBL Sask Summer Sim. We will be hosting a virtual simulated tournament featuring all 6 Saskatchewan based WCBL teams in a double elimination tournament using MLB The Show 20 on PlayStation 4. The Tournament will feature 2 games a week over 5 weeks. Games start Wednesday July 1st at 7:00 pm.

Rules:
Teams will be playing in a 6 team Double Elimination Bracket. If you win you continue in the Winners Bracket. If you lose you move to the losers bracket, and if you lose in the losers bracket you are eliminated from the tournament. Prior to the start of the tournament we will be drawing teams for seeding. Seeds 1 & 2 will have a first round by. At the start of each game we will simulate a draft giving teams new players each and every game.
For up to date Tournament Information follow @Access7Sports on Twitter.
Week 1

Game 1

Wednesday, July 1

7:00 PM

Game 2

Friday, July 3

7:00 PM

Week 2

Game 3

Wednesday, July 8

7:00 PM

Game 4

Friday, July 10

7:00 PM

Week 3

Game 5

Wednesday, July 15

7:00 PM

Game 6

Friday, July 17

7:00 PM

Week 4

Game 7

Wednesday, July 22

7:00 PM

Game 8

Friday, July 24

7:00 PM

Week 5

Game 9

Wednesday, July 29

7:00 PM

Game 10 Championship

Friday, July 31

7:00 PM
"Pats REWIND" - The greatest Pats match ups from recent years
SHOW 1
Game 7: Regina Pats vs Red Deer 2016 (conference semi finals) - 1:59:00
Air date Thursday, June 25 @ 7pm
SHOW 2
Game 4: Regina Pats vs Swift Current Broncos 2017 (conference semi finals) - 3:29:00
Air date Thursday, July 2 @ 7pm
SHOW 3
Game 5: Regina Pats vs Swift Current Broncos 2017 (conference semi finals) - 2:05:30
Air date Thursday, July 9 @ 7pm
SHOW 4
Game 6: Regina Pats vs Swift Current Broncos 2017 (conference semi finals) - 1:55:30
Air date Thursday, July 16 @ 7pm
SHOW 5
Game 7: Regina Pats vs Swift Current Broncos 2017 (conference semi finals ) - 1:52:00
Air date Thursday, July 23 @ 7pm
SHOW 6
PA Raiders @ Regina Pats 2018 (Regular season) - 2:18:00
Air date Thursday, July 30 @ 7pm
SHOW 7
Game 1: Regina Pats vs Swift Current Broncos 2018 (conference semi finals ) - 2:00:00
Air date Thursday, August 6 @ 7pm
SHOW 8
Game 3: Regina Pats vs Swift Current Broncos 2018 (conference semi finals ) - 2:08:00
Air date Thursday, August 13 @ 7pm
SHOW 9
Game 6: Regina Pats vs Swift Current Broncos 2018 (conference semi finals ) - 2:15:00
Air date Thursday, August 20 @ 7pm
SHOW 10
Game 7: Regina Pats vs Swift Current Broncos 2018 (conference semi finals ) - 1:57:30
Air date Thursday, August 27 @ 7pm