At Access Communications, giving back to the communities we serve is a full-time job. We're at it all year long. In fact, every year we're proud to support over 1,600 community groups and individuals and the events they hold. Whether it's public service announcements or local programming coverage on Access7, the countless hours of volunteering by our staff, or sponsorships, we're happy to help.
October 31, 2019
Our co-operative's unique annual safety program. Access Communications employees and community volunteers patrol the streets on Halloween evening as a safe contact in case children need help while trick-or-treating. Each Pumpkin Patrol vehicle is equipped with Access signage, a flashing orange pumpkin, and radios in contact with central dispatch at Access's office. In the case of an incident, Access Communications has a direct link to the local police or RCMP dispatch, depending on the community.
Trick or treat with us! Volunteers will be out in Access vehicles on Halloween night from 6 - 9 pm keeping an eye out for trick-or-treaters who might be lost, injured or in trouble. Make sure to tell your kids the Access Communications team is here to help!

33rd Annual Food Drive
October 19, 2019
Access Communications is a proud sponsor of the Annual Regina Food Bank Drive that takes place in Regina every October. As part of the food drive, Access volunteers, along with the Regina Guides and Scouts, head out and pick up food that has been left out on doorsteps across the city.
Watch for your Food Drive donation bag arriving in the QC Post Newspaper. Fill the bag throughout the week with non-perishable food items, and leave it on your door step for pick up Saturday October 19th. Local youth, community groups and individuals will be going door to door to collect these items starting at 9:30am Saturday morning until 2:00pm.
If your donation is not picked up after 2:30pm on Saturday, you can also call 306-205-FOOD, and Access Communications volunteers will make arrangements to have it picked up before 5:00pm. You can also drop off your donation bag between Oct 1-20th at Access Communications at 2250 Park Street Monday to Friday 9am - 6pm and Saturday 10am - 5pm.
14th Annual Labour Day Show N Shine
The Access Communications Community Park is the gathering place for hundreds of antique, classic and vintage vehicles and motorcycles each Labour Day Monday. Join hundreds of car and bike enthusiasts and local community businesses as we unite in support of the Regina Food Bank.
The 14th Annual Access Communications Labour Day Show N Shine is presented by CAA Saskatchewan.


DATE:
Monday, September 7, 2020
RAIN DATE:
Sunday, September 21, 2020
TIME:
12:00 p.m. to 4:00 p.m.
WHERE:
Access Community Park (2250 Park Street, Regina, SK)
ADMISSION:
$5.00 for individuals
$10.00 for families
Children under 12 are FREE
Donations of non-perishable food items for the Regina Food Bank are encouraged.
FOOD:
A wide variety of food and refreshments will available from some of Regina's favourite food trucks.

EXHIBITOR REGISTRATION:
A $10.00 registration fee and registration form is required from all exhibitors. The link to the form is below. Please fill it out and bring it with you to the event. This will help ensure a faster registration process for all exhibitors entering the show.
Classic motorcycles are welcome too!
The first 500 registered exhibitors will receive an exhibitor kit with a t-shirt and dash plaque.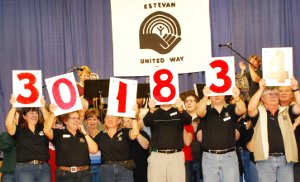 Access Communications is a major supporter of the United Way across Saskatchewan. Through Access7 United Way telethons in Weyburn and Estevan, Access helps to raise hundreds of thousands of dollars in support each year. The two annual events have flourished with the help of the community for over 30 years.
Access Communications also supports the annual United Circle of Care Campaign. Throughout the month of October, Access staff raised money through internal events and staff directed donations.
Access Communications support of the Salvation Army includes an annual fundraising luncheon hosted by our co-operative's staff.
Each year, Access staff in Regina organize and serve a traditional Christmas dinner to our friends in the community. Donations made at the event are topped up with a contribution from the Access Communications Employee Association and all proceeds are given to our special guests from the Salvation Army in Regina. The dinner has become a favourite event for many in the business community — and a great way to share some holiday fellowship with other leaders in the community, while supporting those in need.