Stingray Music & Distant Radio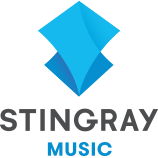 With Stingray music, you've got all the music genres, right at your fingertips. The best music for every moment, place and mood in your life -available on TV, web and mobile. A wide range of channels featuring local and international talents, curated by music experts from around the globe. No ads, just great music.
Stingray Music and Distant Radio channels are available with your digital TV value package subscription or in the Beats N' Giggles Micro theme pack.