Experience amazing TV with TiVo.
No more switching inputs on your TV, fumbling with multiple remotes and searching through apps to find what you want. TiVo seamlessly integrates live TV, On Demand, recordings and streaming services like Netflix into a single on-screen interface. TiVo is all you need to watch the movies and TV shows you love.

Store up to 1,000 hours of your favourite shows and record up to 6 HD shows at once

Easily search across multiple platforms by title, actor or keyword

Stream live TV to your mobile device when at home or download your recorded shows and watch from anywhere, even when offline
TIVO VOICE REMOTE
Say it. Watch it. It's that easy.
Control your TV just by talking. TiVo understands your command and does the rest, simultaneously
searching across your live TV, recordings and streaming services to deliver personalized results
based on what you watch and when you watch it.
In the mood for a comedy but can't decide which one to watch?
Let TiVo help. "Show me comedies on tonight" and instantly see what's playing. Now you can
avoid time-consuming and clunky text entry searches.
Don't feel like digging through endless pages of the Program Guide?
"Show me what's on tonight" and TiVo will display shows and movies you might like to watch based
onhows you've watched before.
Trying to find something specific but can't remember the name?
Tell TiVo to "Show me action movies" and then dig further by saying "Just the ones with Bruce
Willis". TiVo will get you to what you're looking for faster!
Want to show your friends something cool?
Use your favourite movie quote! Say "Hasta la vista, baby" into your remote and watch as
"Terminator 2" appears moments later.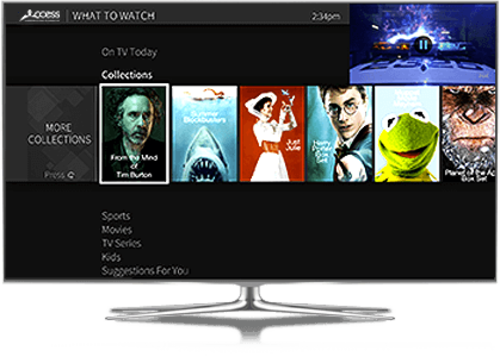 THE WORLD'S SMARTEST PVR
TiVo gets to know you.
TiVo learns what type of TV shows and movies you like to watch and records recommendations, so you never have to worry about having nothing to watch again.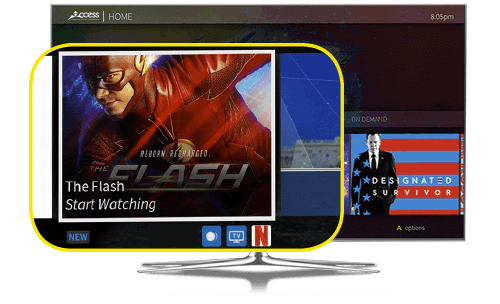 GET TO THE GOOD STUFF FASTER
TiVo's universal search.
Search by title, actor or keyword across multiple platforms including live TV, Netflix, On-Demand and more.
Set up a WishList search and your TiVo box will search all your programming and automatically record any programs that match the criteria in the future.
All your favorite apps.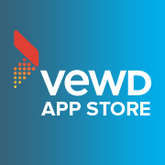 TV'S, TABLETS & PHONES
Take TiVo with you.
Stream live TV to your mobile device when at home, control your PVR or download your recorded shows and watch from anywhere, even when you're offline for a seamless multi-screen experience.
Download VU-IT! app on: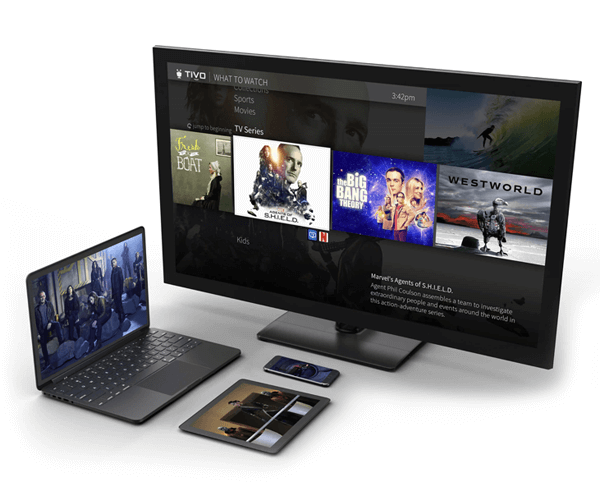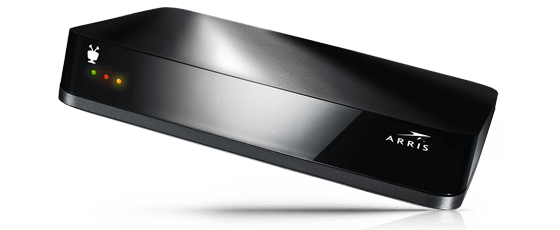 TiVo Gateway
Dimensions: 9.7in x 6.9in x 1.9in
• 1 TB hard drive (store up to 1,000 hrs of SD or 150 hrs of HD programming)
• Record up to 6 shows at once
• Pause, rewind, instant replay and slow motion
• Access Netflix, YouTube and more
Starting at
$12.95

/mth*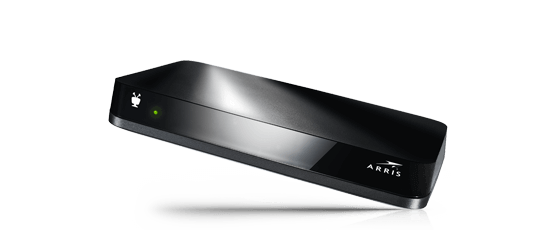 TiVo Media Player
Dimensions: 6.2in x 4.1in x 1.1in
• Seamless multiscreen experience
• Connect your TiVo to up to 5 additional TV's in your home and get access to all your recorded content and the full suite of functions in every room!



$

4.95

/mth each*
Try TiVo FREE for 4 months!*
Plus, save up to 50% your base Internet and/or TV value package! Limited time offer.
TiVo Learning and Support Resources
How can we help you today?
Google Play and the Google Play logo are trademarks of Google LLC.
Apple and the Apple logo are trademarks of Apple Inc., registered in the U.S. and other countries. App Store is a service mark of Apple Inc., registered in the U.S. and other countries.
*TiVo Free for 4 months Promotion:
Conditions apply. Limited time offer subject to change without notice. Customer account must be in good standing. Free TiVo for 4 months is for 1 TiVo gateway player, pending credit check or automatic withdrawl on credit card. Regular price of $12.95/mth when selected with an HD base TV package subscription. Additional media players available at $4.95/mth each. Prices effective August 1, 2018.