Access
Business Rural Internet
AccessBusiness Rural Internet is the ideal solution for businesses located in small towns or outside of towns that cannot access traditional cable or fibre internet service. We bring the internet to you via an outdoor antenna affixed to your business to communicate with our wireless equipment.
We bring you fast internet in 3 easy steps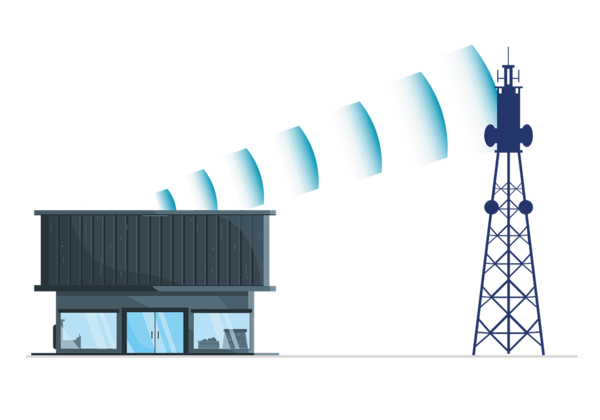 Survey
Our installers complete a site survey to ensure there is good signal at your location. If results are good, a fixed-wireless antenna is installed on the outside of your business.

Install
Your fixed-wireless antenna is connected to a power supply located inside your business via an outdoor-rated Ethernet cable.

Connect
Your antenna is fine-tuned and set to ensure the strongest signal. We will test your connection and you are ready to enjoy great Internet!
Business Rural Internet Packages
All packages include 10 email addresses.
How will your business benefit?
Never worry about your data usage.
We do not cap your internet usage, meaning you can enjoy the benefits of unlimited data and never have to worry about unexpected charges.
Enjoy a reliable connection.
Operating in a small town does not mean you have to sacrifice internet quality.
Increase productivity.
Our download speeds of up to 25 Mbps allow you to stream videos and quickly download presentations and business software.
Take your rural business to the next level with a symmetrical connection.
Support mission-critical applications with a symmetrical high-performance service and more constant speeds, backed by an experienced technical support team. We offer a range of speed options.
Trying to decide on what package best suits your business?

Our team of local specialists will help you find the best Internet, Phone and/or TV package for your business needs.