Experience fast, dependable internet with AccessInternet. Stream, game and stay connected to what you love as much as you want - we will not slow down your connection or charge you additional fees after a certain amount of data usage.
Access

Smart Wi-Fi+
Manage your network like an IT professional
AccessSmart Wi-Fi+ is our premium mesh Wi-Fi system that covers your home from wall-to-wall with super-strong Wi-Fi, keeps you in control, and protects your devices. Get coverage from backyard to basement with our adaptive, scalable Wi-Fi solution – simply plug in a pod to boost your signal, no cables required!
Product Highlights:
Control your Wi-Fi from anywhere
Enhanced parental controls for devices and individual persons
Adaptive and proactive Wi-Fi for the best whole-home coverage
Smart home protection and advanced cyber security features
Starting at $9.95/mth**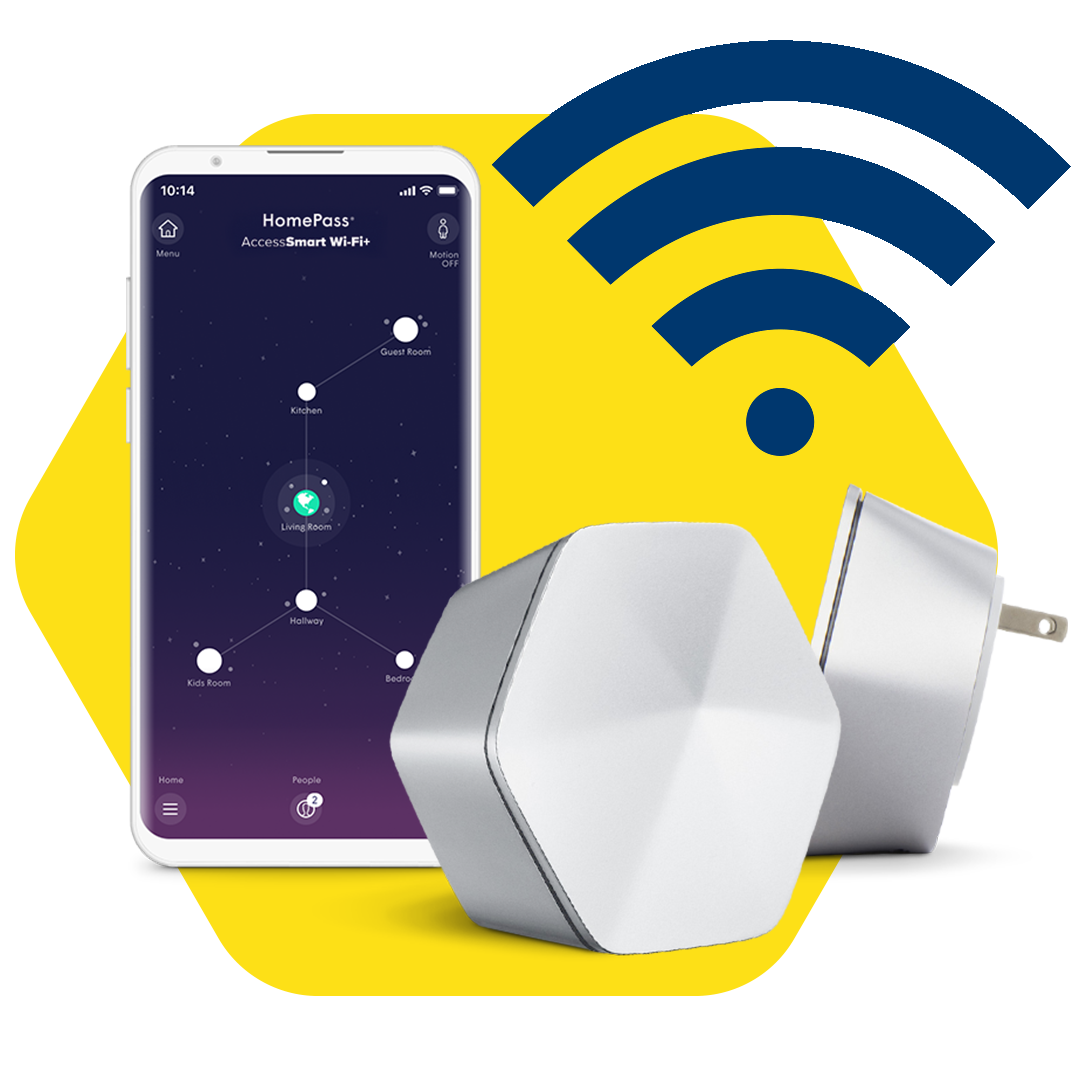 BASIC
Included with
service*

Basic Wi‑Fi

ENHANCED
Starting at
$6.95/mth**

Smart Wi‑Fi

PREMIUM
Starting at
$9.95/mth

Smart Wi‑Fi+

Wi-Fi connectivity
Automatic network optimizations


With adaptive and proactive cloud-based technology

See, manage, and control Wi-Fi


With HomePass by Plume app

Parental controls
Diagnose and test internet speeds
Guest access controls


With different levels of restriction

Customize user profiles and access

Intelligent protection against cyber-threats

Automatic ad blocking

IoT protection

Whole-home motion awareness

Total network activity views

Advanced parental controls with pre-defined filters

Cable-free mobile superpods