Experience fast, dependable internet with AccessInternet. Stream, game and stay connected to what you love as much as you want - we will not slow down your connection or charge you additional fees after a certain amount of data usage.
Access

Smart Wi-Fi+
Manage your network like an IT professional
AccessSmart Wi-Fi+ is our premium mesh Wi-Fi system that covers your home from wall-to-wall with super-strong Wi-Fi, keeps you in control, and protects your devices. Get coverage from backyard to basement with our adaptive, scalable Wi-Fi solution – simply plug in a pod to boost your signal, no cables required!
Product Highlights:
Control your Wi-Fi from anywhere
Enhanced parental controls for devices and individual persons
Adaptive and proactive Wi-Fi for the best whole-home coverage
Smart home protection and advanced cyber security features
Starting at $9.95/mth**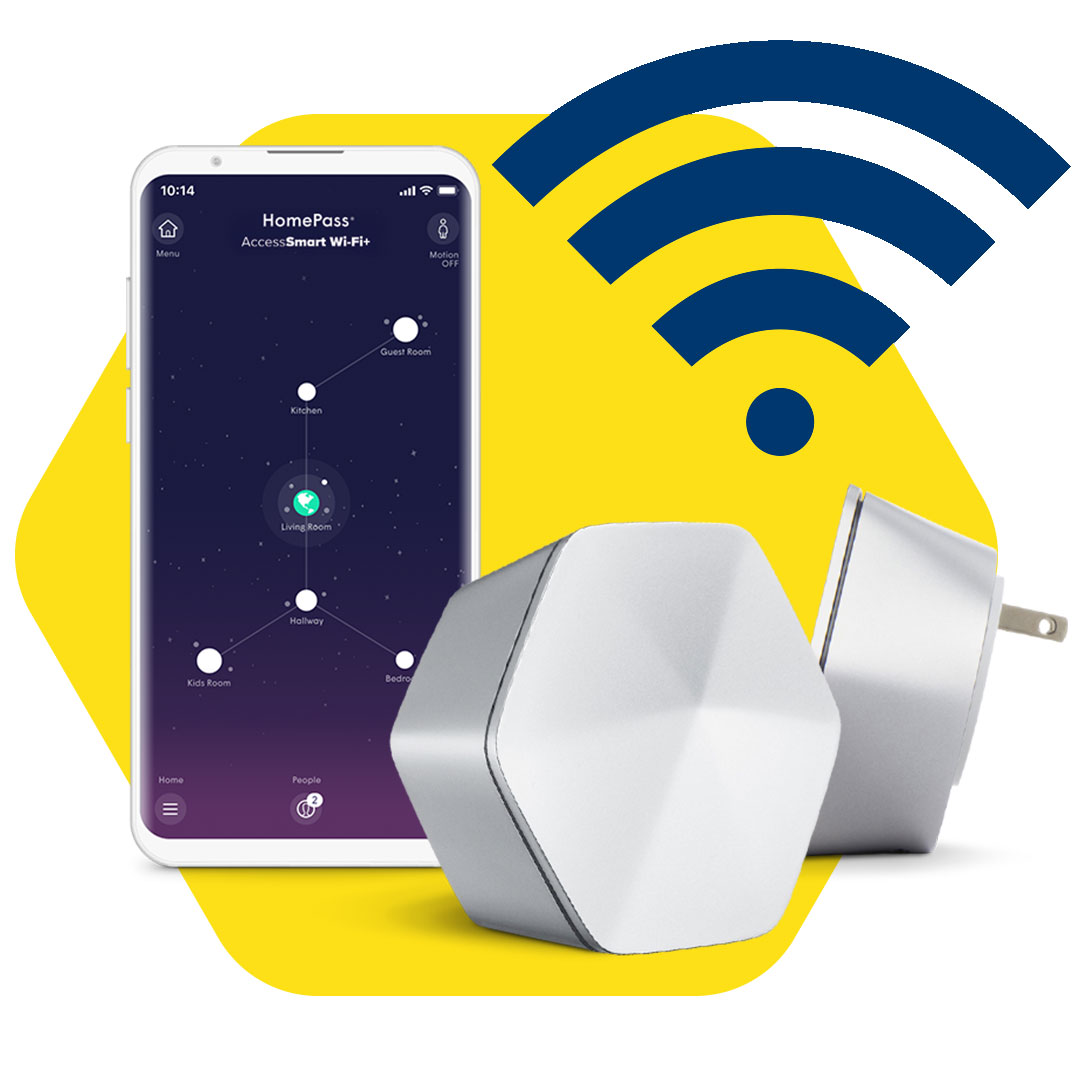 Choose the Wi-Fi that's right for you.
Need help choosing the right Wi-Fi for your home? Here's a quick comparison between our different services.
BASIC
Included with service

ENHANCED
Starting at 6.95/mth

PREMIUM
Starting at $9.95/mth

Basic Wi‑Fi

Smart Wi‑Fi

Smart Wi‑Fi+

Wi-Fi capable modem
Network customization via app
Automatic network optimizations
View and manage connected devices
Diagnose and test internet speeds
Guest access controls
Parental controls
Advanced cyber security
Smart Home protection
Cable-free mobile super pods