Check out our great offers!
Save 50% on Internet and/or TV
We have packages, speeds and services designed to suit every budget and household. Get online for just $34.48/mth for 4 months*!
Internet, TV & Wi-Fi for $75/mth
Three great products - one low price. Switch today and get HyperSpeed 175, Smart Wi-Fi+ and Micro HD TV for $75/mth for 12 months!
Lock in on low prices!
Lock in on low prices! Sign up for one of our 24 month agreements and save long-term on Internet and save $25/mth on all TV & NexTV Stream Value Packages.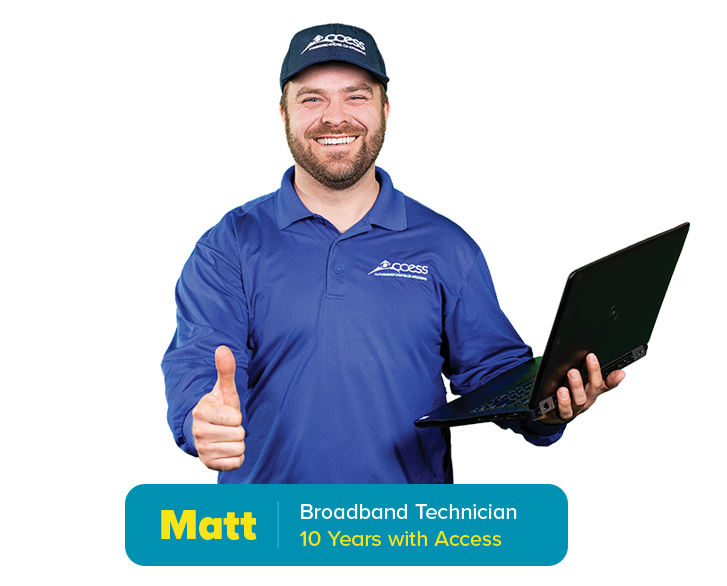 The Access Team Pledge
Access balances industry-leading technology and entertainment with a real connection with customers and our community. We know that our work isn't complete until our customers are happy, satisfied and all problems are solved.