How to install your Rural Internet Router
Installing your AccessRural Internet router is a lot easier than you might think. Follow the simple instructions below to connect your Hitron router and start enjoying great in-home Wi-Fi.
What's included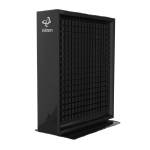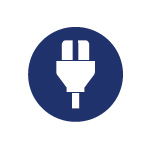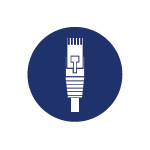 Set up and plug in your modem
Attach the ends of the Ethernet cable to the WAN port on your router, then to the LAN port on your antenna's power supply.


Attach the power cord to the router, then to an active electrical outlet.


Your router indicator lights will begin to turn on. Once the upstream light, LAN light, 2.4G and 5G lights are illuminated, the Internet is ready to be connected.


Connecting devices to the new Wi-Fi networks
Find a sticker on the back of your modem with the Wi-Fi network name (SSID) and password (passphrase or key).



Open your smartphone, tablet or computer's Wi-Fi settings.
Select your Wi-Fi network name from the list of available networks.
Enter the password into your device when prompted (note: password is case sensitive).
Once the Wi-Fi icon appears at the top of your device, you are connected to the Internet.
if you subscribe to Smart Wi-Fi, you can use the MyHitron app to manage your network.
Installation tips
Try to place your router in a central location in your home. Avoid placing your router in basements, in cabinets, or behind other objects. Try to keep your router away from household appliances, metal or stainless steel objects, and electrical equipment.