Calling all creative geniuses!
No TV experience required.

Ever thought about creating your own TV show? Now's your chance! AccessNow TV is a community channel with a love (and CRTC mandate) for airing programs created by community members like YOU!

Pitch your show idea!
Tell us all about it below or email us anytime at accessnowtv@myaccess.coop. We appreciate and respond to all suggestions and requests!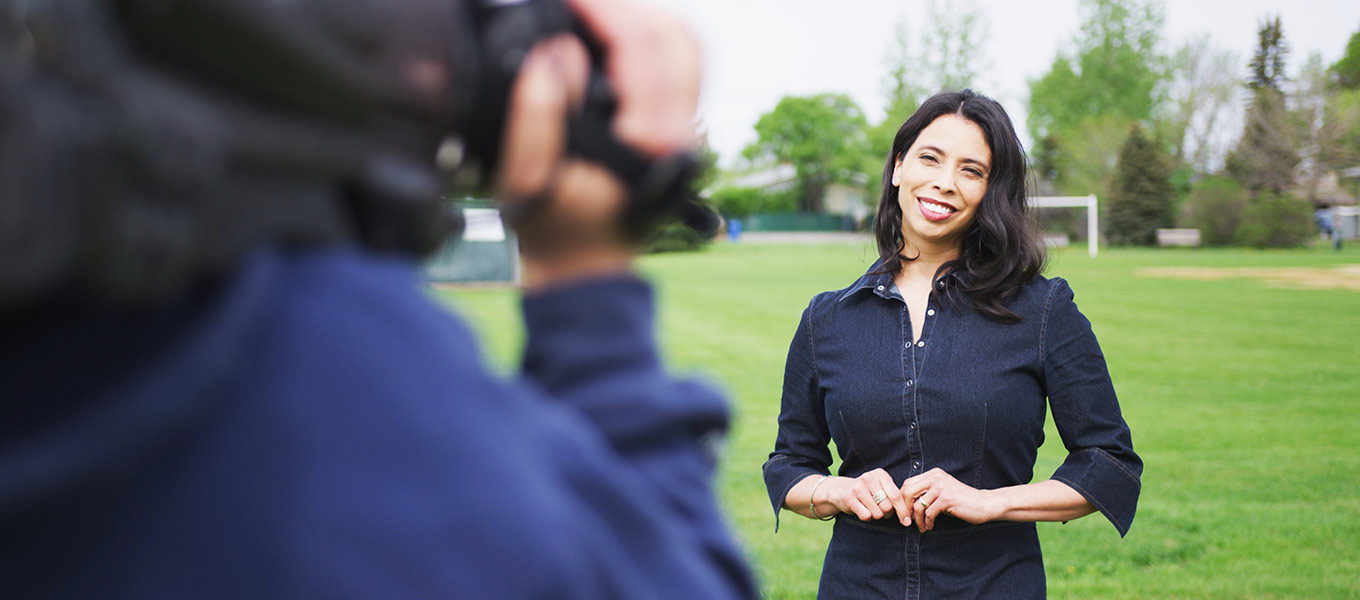 Want to help out behind the scenes?
This place runs on awesome volunteers! No experience required. We'll train you! (You already have the awesome part down.) Click here >
It's your community channel.
Access Communications, AccessNow TV, has a mandate to broadcast programming created by community members. These programs are defined as "access", and the Canadian Radio-Television and Telecommunications Commission (CRTC) sets the regulations regarding access programming. As explained in their Broadcasting Regulatory Policy CRTC 2010-622-1:
"The Commission considers that the key criterion for defining access programming is that creative control is in the hands of a community member, i.e. an individual or group residing within the licensed area of a terrestrial BDU. Creative control consists of two elements:

1) The idea for an access program must originate from a community member not employed by a BDU [Broadcasting Distribution Undertaking, basically, an Access employee]; and

2) The community member must be involved in the production team:

a. in an on-camera role (e.g., a personality or actor that appears in a predominant portion of the production); and/or

b. as a creative member of the production crew (e.g., directing, producing, writing)."
Following are guidelines for community producers to assist in developing a proposal for a television series or program. We appreciate that you may want to discuss a show idea prior to submitting a formal proposal. If you have any questions about submitting a proposal or presenting an idea, please contact accessnowtv@myaccess.coop.
Download our Community Producer booklet (PDF) or view our FAQs below.
Be An AccessNow TV Community Producer!
A few frequently asked questions (with answers!) to help you get started.