Helping Saskatchewan's best and brightest succeed.
We are committed to giving back to local youth who volunteer their time to improve their communities. As a 100% Saskatchewan-owned, not-for-profit co-operative, social responsibility is at the forefront of everything we do.
Our Access Communications Doug Alexander Scholarship Program grants $1,000 to 20 Saskatchewan high school graduates every year. Our Access Communications Fred Wagman Entrance Scholarship in Film & Video supports aspiring filmmakers at the University of Regina. And we award scholarships to students at Saskatchewan Polytechnic for their Computer Networking Technician and Telecommunications Network Technician certificate programs.
Since 2005, we've proudly awarded over $400,000 in scholarships, helping over 1,380 of Saskatchewan's best and brightest pursue their dreams!
2023 Applications are now OPEN!
How to Apply
Download the application form below and submit a complete application package no later than Friday, March 17, 2023 at 4:00 p.m.
Please review the eligibility criteria on the form before submitting. If you have questions about the program, please contact Kim Schmidt at 306-565-5361, or 1-866-211-6334, ext. 5361. You can also contact us by email at scholarship@myaccess.coop.
2022 Access Communications Doug Alexander Scholarship Recipients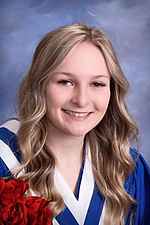 Zaye Andreas, Martensville
I volunteer because it has a significant impact on my school and community, no matter how big or small the contribution may be. Everyone should have a fair chance at success, so giving to the less fortunate is especially important to me.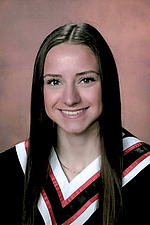 Volunteering is a big part of small town living. Without it, many activities just wouldn't happen. All it takes is that one person's ideas to bring a club or team back to life again!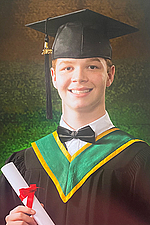 Volunteering throughout my life has given me experiences and knowledge that I would not have been able to enjoy. I have learned a lot from being a volunteer. I became familiar with community organizations and their purposes. I have a greater understanding of volunteering and its importance.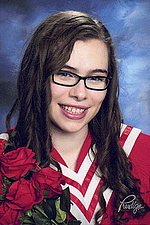 I think volunteering is one of the best ways to set an example for younger genertions. I hope to provide a positive example for kids so that they feel that they are part of an inclusive community and that their voices will be heard.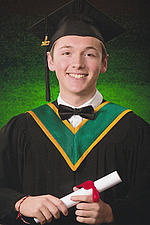 I have been involved with the education of young children and this time spent as a volunteer has given me a nice sense of accomplishment and satisfaction. I've enjoyed my time volunteering with youth and saw the real imporance of just being there for them.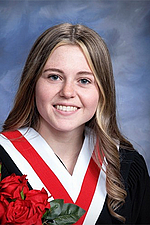 I volunteer and do the most I can around the community because I love being able to work with different people and get to know everyone's different personalities. I enjoy being able to make someone's day better or getting them to smile.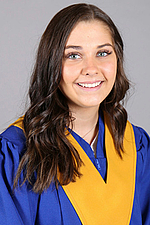 I strive to be a positive role model and active member of both my school and my community. Giving back to both my school and community an making a difference for students and community members has been very gratifying.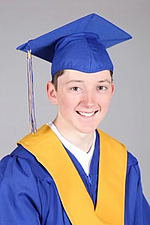 Growing up in a small town, I am very aware of the impact that volunteering has and what it can do for a community. From a young age, I as aware that many of the activities I was involved in were made possible by the volunteers.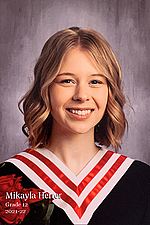 Mikayla Herter, Fox Valley
I am extremely grateful for all the opportunities that have come my way to support the communities that have shaped me into who I am today. I love spending time with people and sharing my passions with children who look up to me.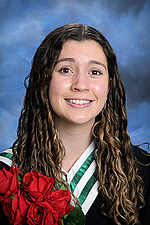 I volunteer because I love to give back to the community that has given so much to me. There are many organizations in our town that run entirely off of volunteers and that is only made possible because of our community members. I am proud that I am actively involved and have a positive impact on my home town.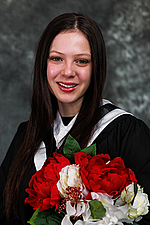 The main reason why I volunteer is the joy experience when helping people. I love working with seniors and kids and volunteering my time in a way that grows me as a person and allows me to share my talent of music with others.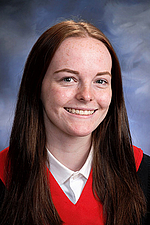 Abigayle Kirzinger, Viscount
Growing up in a small community taught me that everyone needs to be involved. That is why I am part of numerous activites - to have fun, keep programs going and provide younger generations with the opportunities I had. In my community, I continuously give back to the people and organizations that gave so much to me.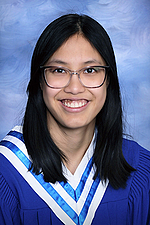 I want to be a person that is concerned for others and who continues to respond when they see injustice. I see volunteering as a way to personally give back to my community and the different needs around me.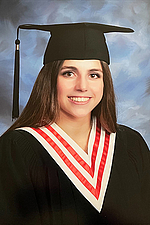 I enjoy volunteering because it creates a sense of pride in who I am and where I come from. Volunteering has allowed me to meet new people while also assisting others. It has also allowed for the progression of my people skills which will have a great benefit on my future.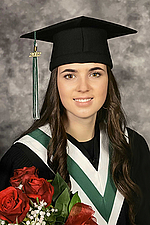 Developing relationships with the kids I have volunteered with in our community and being a role model for them is something that I feel is important, as I aspire to be like some of the role models I have had growing up.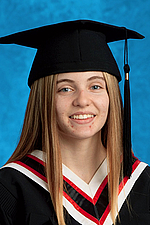 Everyone in this community is so welcoming and helpful, it only made sense that as I grew up I gave back to my community and volunteered in as many ways as I could. I hope that my volunteering can make a positive impact on my community and maybe even encourage other young kids to get themselves out there and volunteer in the community.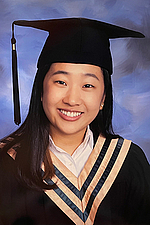 Life is a fast-paced world, and I want to spend every single day to its fullest potential. Hence, I work to achieve my aspirations. I recognize my community work as an action that must be taken by the future of this generation.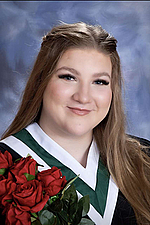 I volunteer because it is one of the best feelings in the world, to know that you helped someone, put a smile on their face, or made their day a little better. It felt so good knowing how many people would have a full belly from that small amount of work we did.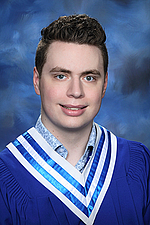 I have been involved in different opportunities at school and through my church. Volunteering with children's ministries as a leader, actor and a puppeteer has been a way I have been able to serve the Lord.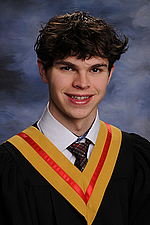 My volunteer efforts have reciprocal benefits as supporting the well-being of others provides me with purpose, networking, new skill acquisition, and gratifying experiences.
2022 University of Regina Recipients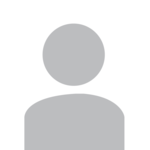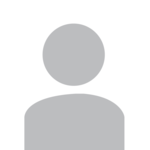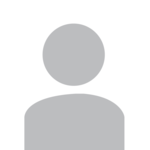 2022 Saskatchewan Polytechnic Recipients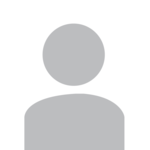 Computer Automated Systems Tech
Sask Polytechnic, Regina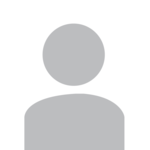 Computer Networking Technician
Sask Polytechnic, Regina