Helping Saskatchewan's best and brightest succeed.
We are committed to giving back to local youth who volunteer their time to improve their communities. As a 100% Saskatchewan-owned, not-for-profit co-operative, social responsibility is at the forefront of everything we do.
Our Access Communications Doug Alexander Scholarship Program grants $1,000 to 20 Saskatchewan high school graduates every year. Our Access Communications Fred Wagman Entrance Scholarship in Film & Video supports aspiring filmmakers at the University of Regina. And we award scholarships to students at Saskatchewan Polytechnic for their Computer Networking Technician and Telecommunications Network Technician certificate programs.
Since 2005, we've proudly awarded over $400,000 in scholarships, helping over 1,380 of Saskatchewan's best and brightest pursue their dreams!
2023 Applications are now CLOSED.
Applications are now closed for the 2023 Doug Alexander Scholarship Program.
Thank you for your submissions!
For questions, email scholarship@myaccess.coop.
2023 Access Communications Doug Alexander Scholarship Recipients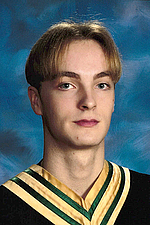 Volunteering benefits everyone involved. I personally find that my self-esteem increases when I volunteer. Making it possible for people to connect with others they might not have met is greatly rewarding.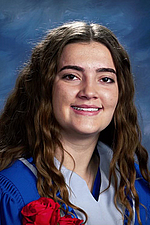 I volunteer so that others can also enjoy the things that I got to do in Edam as a kid. Volunteering allows me to get to know the people in my community and let my community get to know me.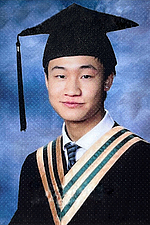 Helping in the community taught me how food insecurity directly correlates with poverty and other systemic inequalities. Understanding this fuels my passion for facilitating access to proper nutrition.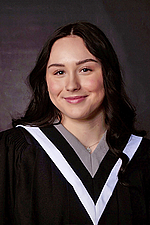 Helping people is something that brings me a lot of joy because I love to provide opportunities for people. Making my community a better, well-rounded place to live is also very rewarding.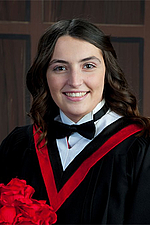 Dixie Corscadden, Windthorst
I enjoy seeing others' happiness when I can help. Volunteering is a huge part of growing up in a small-town community, and it helps the community grow and teaches me new skills.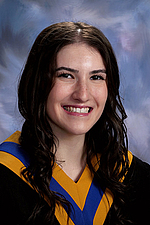 Volunteering is important to me because I believe in giving back. I want to help people who feel like giving up or feel insecure. Kindness goes a long way; a simple smile can change lives.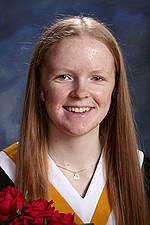 I come from a long line of volunteers, however, the tradition or duty has turned into a passion. I volunteer with Special Olympics because I know I am making a difference in the lives of my athletes.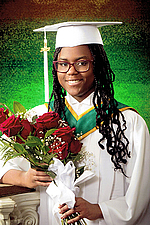 I volunteer because I want to stay connected with others and give back at the same time. When I volunteer, I actively participate in initiatives that strengthen my school and community.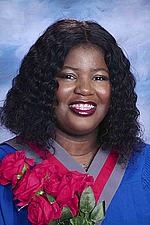 My vision of a bright future is one where I have a significant impact on the lives of people. This gives me a sense of fulfillment and purpose, and I have been actively involved in community service and volunteering.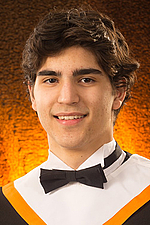 I volunteer because it has allowed me to get involved with children, the sport I love, and also to give back to the community that has allowed me to grow and be successful.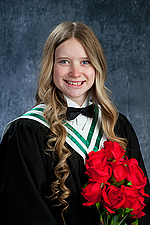 Kerri Lachapelle, Carlyle
I want to make my school and community a more enjoyable place to be. Volunteering makes me so happy because I feel that making sure everyone is having a good time is a big part of who I am.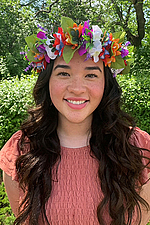 I am proud to come from a welcoming, diverse, and kind community. I have always felt the desire to give back and serve others because I have been so blessed over the years.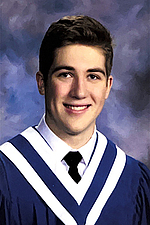 My local Air Cadet Squadron program allowed me to volunteer in my community, travel and make friends. The program and sports taught me about hard work, teamwork, and how they are critical to success.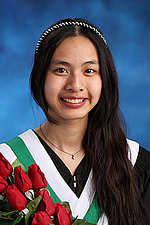 Everyone around me has shown their support and enthusiastic belief in a little girl. I was overwhelmed with gratitude and had a strong desire to give back to my community with my time and effort through volunteering.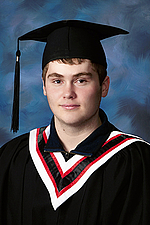 Nathaniel Schaefer, Fillmore
I was aware from a young age how important volunteers are for our community. Being in a room full of smiling people during an event and knowing you helped to create that is a rewarding feeling.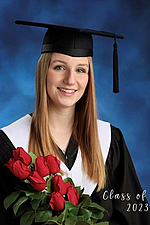 Taylor Smith, Maple Creek
I take pride in volunteering as giving back to the community has given me so much. Embracing where I come from and having a positive impact on others helps me become a well-rounded person and achieve my aspirations.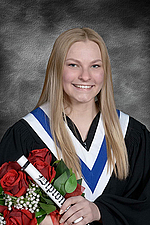 Kati Van Winkoop, Kenosee Lake
Volunteering is a large part of my small community. Without our volunteers, many groups and organizations would not function and would leave our community without numerous opportunities.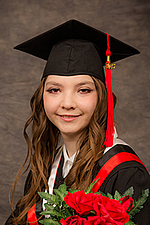 Chantal Whelan, Turtleford
I joined dance in high school and found that I love the opportunity to work with a group and create something beautiful for others to enjoy. It gives me great joy to be able to provide opportunities for others.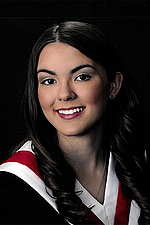 Jennifer Whitford, Rose Valley
I was raised in a family that put great emphasis on helping others and being involved in the community. Volunteering helps me to feel fulfilled, and like I'm part of something important.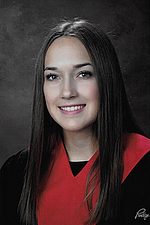 Growing up in a small, rural community has taught me the importance of volunteering. Most of our local activities and programs exist solely thanks to our volunteers.
2023 University of Regina Recipients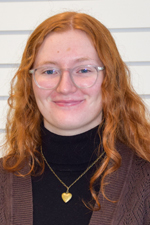 Entrance Scholarship
This generous donation has helped me greatly throughout the various stages of beginning my university studies. One of the ways this has impacted my life is relieving all financial stress and anxieties from my life. This is extremely helpful as I am able to focus on performing beyond my best without the financial distractions and further allowing me to enjoy all aspects of life on and outside of campus. This has additionally transferred over into the lives of my family also releasing their worries about my success in school and giving the best of opportunities to continue my education.
2022 Saskatchewan Polytechnic Recipients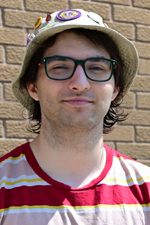 Computer Automated Systems Tech
Sask Polytechnic, Regina
This scholarship has meant so much to me. It has helped take the financial burdens off while I have been schooling to commit fully to my studies for a future in the technician industry. I really appreciate everything Access has done for me with that and with our community in Regina in general.