2021 Access Communications Doug Alexander Scholarship Recipients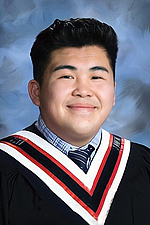 When I immigrated to Canada at five years old, the people of Fillmore embraced me wholeheartedly. My community has done so much for me throughout the years. It's only fitting that I volunteer and do good things for them.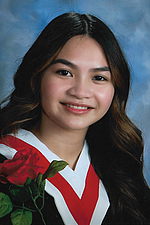 I volunteer because I love helping others and making a difference in my school and the community. I believe that no matter how small your contribution may be, it is better than not doing anything at all.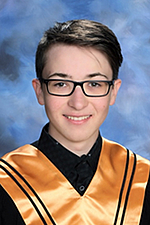 Tyan Cherepuschak, Pilot Butte
I volunteer because I find it's a great way to connect with other people as well as a great way to pursue my own interests.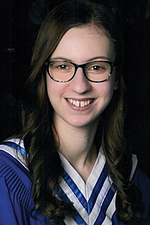 I aspire to encourage and impact others through my actions by being actively involved in improving my community and my school. I want to live a valuable life, making a difference in the lives of others with my passion and service.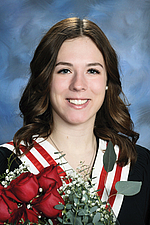 I love having the opportunity to work with and teach children anything I can in agriculture, school, and at the pool. I plan to study Agribusiness and make big contributions to the agriculture industry.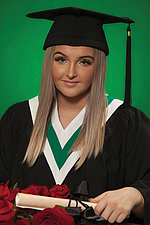 I have had many role models in my time who have taught me the value of volunteerism, and I hope to continue on in my personal and professional life to give back to the community that has helped shape me.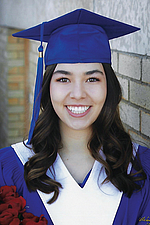 Chantel Hoag, Gravelbourg
I have always loved helping people, and I believe that volunteering and bringing the member of a town together is essential for the survival and prosperity of the community.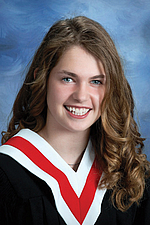 I have always been willing and excited to be involved in everything that I could be within my school and community. Actively participating in sports and with organizations has given me the chance to understand the importance of supporting and being respectful to others.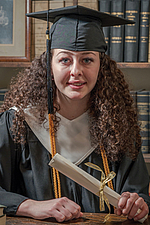 I am always looking for ways to help the students in my school, and I love to reach out and listen to others in need. Helping others is something I really believe in, and it is a skill that will help me in the future.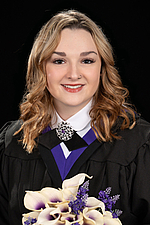 I enjoy volunteering because I live in a small town that runs on community support and community volunteers. I find joy in volunteering because it gives me a chance to work with people in the community and continue meeting new people and hearing their stories.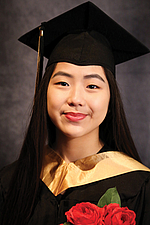 Moving to five different schools throughout Canada has given me a broader worldview and taught me the importance of community involvement. Volunteering allows me to be grateful for what I have while creating a positive impact and making meaningful connections.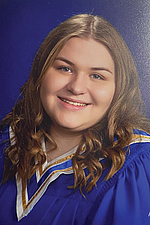 I started volunteering to learn more about a career I was very interested in. After the past year, I decided to follow my passion for helping animals and pursue a career as a veterinary technician.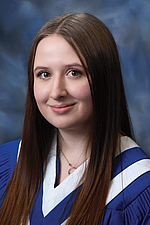 Janaya MacKenzie, Martensville
I have a passion for helping people who need help. I like to do my part in making this world a better place by being kind to everyone and volunteering where I can.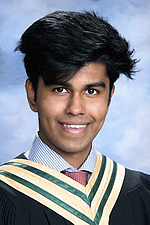 Soumyadipta Nandy, Regina
Volunteering is an essential part of building a strong community as it allows one to connect to the community and make it a better place. Even helping out with the smallest tasks can make a real difference to the lives of people, animals, and organizations in need.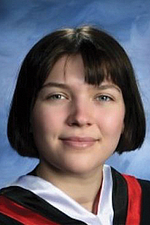 I've enjoyed past volunteer efforts focusing on providing care and extracurricular activities for people with disabilities. I've enjoyed this work immensely and have been able to create close bonds with the young people I've provided care for.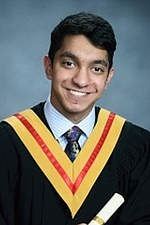 Mohammed Quraishi, Regina
Human life is very valuable, and I believe that society should work together to advance every individual's quality of life. This goal of improving lives lead me to canvass for various causes that support individuals who need help.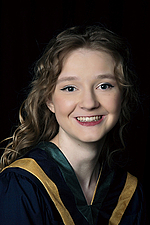 I love to volunteer in my local community with a number of different organizations, as I feel fulfilled by helping others. Giving back to my community is an important part of who I am, as I hope that the time I spend with others makes a positive impact on their lives.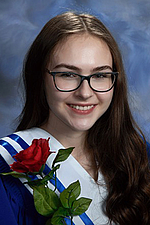 Marusia Shevchuk, Battleford
I volunteer because I cannot sit idle while others need help and don't have a voice. I also volunteer to be able to make a big difference in the life of individuals.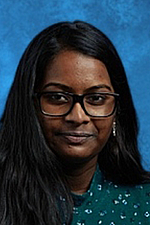 Kavya Sudarasanam, Yorkton
I am consciously dedicated to learning and advocating for people's rights, which is why I have started working on small-scale projects through school clubs, school council, and volunteering.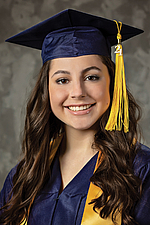 The majority of my volunteering revolves around kids. Being able to transfer my passions and knowledge to the next generation of young ladies was truly an honour.
2021 University of Regina Recipients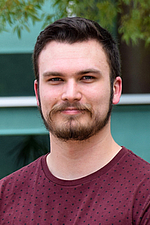 The generosity of the Access Communications Scholarship program has allowed me to focus less on what's in my wallet and more on what's in my textbook. To be recognized by such an innovative, community-driven organization makes me proud of my accomplishments and hopeful to one day reflect those same values in my career.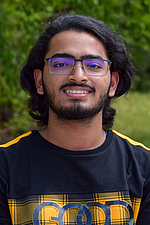 Although I didn't get the chance to have a full university experience, the past year has been simply amazing. I have learned so many new things about film studies and film-making, and I am excited to implement the knowledge once the pandemic is over. This scholarship would support me in buying equipment that I would need to make films in the coming years. I thank Access again for their generous support.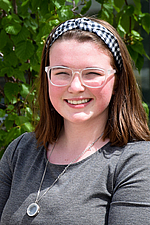 As a first-year student, this scholarship allowed me to support myself in my creative passion for film production and studies. The scholarship program created the stepping stones for me to hopefully become a film editor. I look forward to being able to create more stories and developing more skills through the University of Regina. I am incredibly grateful for Access Communication's generous donation towards my education and am thankful for my achievement being recognized.
2021 Saskatchewan Polytechnic Recipients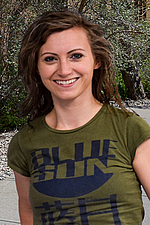 Thank you so much for your generosity, which has allowed me to flourish in my education. I have wanted to make a career change for some time. I made the leap and applied to Saskatchewan Polytechnic. Just as the pandemic was getting started, I learned I had been accepted into the Computer Networking Technician program. Learning remotely certainly delivered expenses I hadn't prepared for. I was able to afford to study at home and stay healthy with your support! I truly appreciate the privilege of continuing my education and set higher goals for myself at home during this time.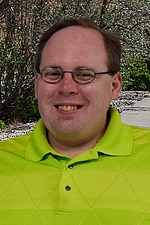 I would like to say, thank you to Access Communications for allowing us the ability to apply for the scholarship program. It is a great honour to receive this award. This scholarship means that I will be able to buy the materials that I need for my classes and help pay for living expenses. In this current time that we are in, it is difficult to find employment so having this scholarship helps me with being able to make it through the coming months, so I am able to make it to the next semester and beyond.