2020 Access Communications Doug Alexander Scholarship Recipients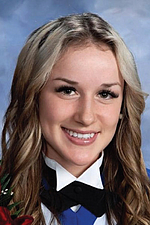 Growing up in a small, supportive community full of many great leaders is what encouraged my volunteerism and overall desire to leave a positive impact on my school and community. I have always been an animal lover and I wanted to give my time toward helping animals in need at Prince Albert SCPA. I aspire to achieve a Doctorate in Veterinary Medicine and enter my dream career as a veterinarian.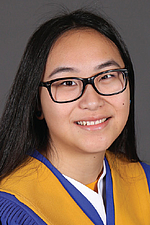 Watrous is a community of hardworking people who have helped influence my work ethic, specifically my dad. My dad is a small business owner who exemplifies what hard work and leadership truly is. Volunteering is an important part of my life; it allows me to give back to my community that has given me so much. I volunteer because my parents have influenced me to be an active community member.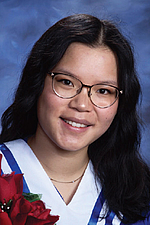 Ashlyn Elmer, North Battleford
I continue to volunteer because I have found no better way to devote my time than to support the causes I am so passionate about helping. The area I would like to work in is Engineering. I have always been fascinated by how everyday objects work. This field appeals to me because it has a little bit of everything that I enjoy – problem-solving, environmental consciousness, science, math, and most importantly to me the goal of helping the greater good.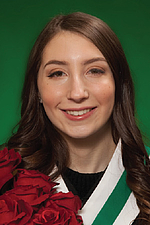 Amanda Gel, Prairie River
There is sometimes a perception that small town rural living presents fewer opportunities for leadership than urban areas, but this is not true. If you seek out opportunities to lead, to motivate and to communicate with others, you will find them. I hope to one day run my own business. It is important for me that employees feel valued at their place of work and feel that they are contributing in positive ways.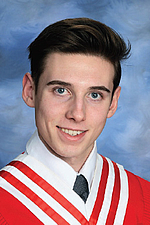 I grew up with a bright and kind woman in my life and to me, she wasn't just an aunt but my friend. Growing up with her in my life shaped me and gave me a love to be around and work with unique individuals with special needs. For as long as I can remember, I've known what I wanted to do with my life. Devoting my life to improve the lives of others through diagnosis of any medical problems and monitoring the health of patients is very appealing to me. Likewise, I plan on attending the University of Regina to become a pathologist.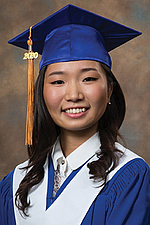 Huisu Kim, North Battleford
I have been in many volunteer activities in the community while in high school. My parents taught me the importance of sharing what I have with others. From activities I learned that I like to work with children, and I have a passion for helping others. Volunteer activities not only helped the people that I work with, but they helped me find my passion and my future career. I want to have a career that helps people.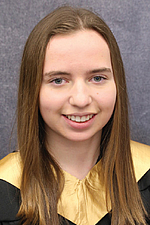 Caycie Kotylak, Balcarres
I volunteer because I want to give back to my community for everything they have done for me, to build a relationship with the community, and help people who are in need. I volunteer to develop important life skills, such as honesty, responsibility, and humility. I hope to be a pediatrician because I love science, medicine, socializing with many people, and most importantly helping people.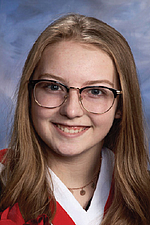 I volunteer because I believe that there are always more opportunities for kindness. It is not only educational and fun, but it is a way to connect and build relationships and experience new things. It is how I strengthen my ties to my community, use my skills and learn new ones. I believe that no act of kindness is ever wasted, and that volunteering time, service, support, and love is the greatest gift one could ever give, and it can make a difference in someone's life.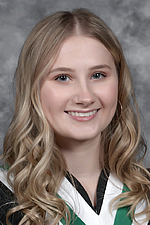 Kadence Meredith, Moosomin
I volunteer because I believe the least I can do is dedicate my time and knowledge to the organizations that have inspired me and have led me to develop an interest in media, art and performance. It is rewarding to give back to my community through volunteering because I know that through my work, as well as the work of other talented community members, other people of all ages and backgrounds get the opportunity to have the same experiences that I have had. My natural artistic skill, knowledge of technology, and ability to think critically has led me to want to pursue a degree in Creative Technologies to prepare myself for a career in marketing or education.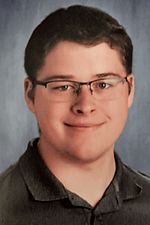 Brody Olafson, Langenburg
I, like so many others, was suffering from depression and being bullied. Luckily in middle school a teacher recommended that I campaign to be my class representative on the SRC (Student Representative Council) and to my surprise I won. I decided from that moment forward that I would work as hard as I could to be the best person, role model, and leader I could be. I started volunteering to improve the well-being of myself and the people around me. I learned that volunteering and helping others is one of the most important and fulfilling things someone can do.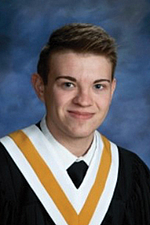 Ryker Olafson, Kindersley
I volunteer because I recognize that I have been given many amazing opportunities to pursue my passion, and I take pride in being able to give back to the programs and people that have helped me to grow as a well-rounded leader, athlete, and person. As volunteer, I aim to make a long-lasting impact on the lives of others, all while building genuine connections with the people I work with. I am forever grateful for all the leadership opportunities that helped to make me into the person and leader I am today.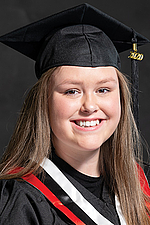 I have lived in the small community of Glaslyn, Saskatchewan for all my life. I love volunteering and giving back to the community whenever I can do so. When I am not at school or doing homework, I am at work. Currently, I am working at the local CO-OP. This job makes me closer to the community and to get to know people better. Working with so many amazing people has helped me tremendously. Volunteering is not something I do for fun; it has been something that has shaped my character and who I truly will be for years. I have a dream of going into business and I am very exited to be entering a new chapter in my life.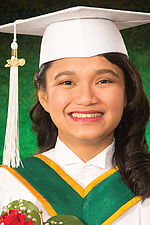 Growing up, helping in the community is something that has become a regular routine for me. I came to Canada in 2008 as an immigrant from the Philippines. My mother understood the feeling of being a newcomer to Canada: the loneliness, the struggle to find a home/job. Whenever a newcomer comes to town, our family opens our home to those until they were able to find a house. I am very grateful for this opportunity to be given to me and to have a chance to pursue a post-secondary education.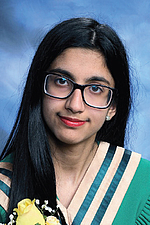 I got involved in volunteering because as cliché as it sounds, I want to make a positive difference in the world. I truly believe that youth have the power to lift each other up, empower communities and make an impact that lasts for generations. My goal is to one day work in the STEM field where the "glass ceiling" has been dismantled and to have the opportunity to move freely in the workplace. Currently, I am planning to pursue a degree in biology at the University of Saskatchewan, and I hope to research climate change to provide a sustainable way of living to protect our environment.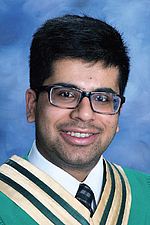 I greatly enjoy volunteering and seeing the smiling faces of kids I have helped with homework, spent time with people in rehabilitation center, or sold snacks to in a hospital. It's a humbling and eye-opening experience, teaching me to be thankful and always express gratitude. Through my last two years of high school, I have become more passionate about careers in medicine and law. In both of these fields, you are helping and engaging with people who require your expertise to help them achieve the ideal outcome, whether it is treating cancer or reviewing contracts.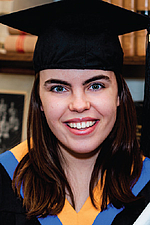 Tiara Thiessen, Kerrobert
I enjoy volunteering because it is a way for me to pay forward all the efforts that volunteering has put into my life. These people volunteered so I can participate in various activities and events that have gotten me to where I am today. For me volunteering is a way to say thank you for taking time out of your life to lead and coach me. It has introduced me to many unique people and given me amazing opportunities. In my future, I hope to get my journeyperson and Red Seal in welding and fabricating.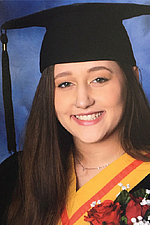 Venezya Thorsteinson, Regina
Throughout my four years of high school, I have grown tremendously as a person, learning about my love for leadership and extracurricular involvement. During my time in these groups I have cultivated a broad base of resources that will help me in being a successful leader during my future in volunteering. I volunteer because it makes me feel empowered and I love to help those around me. I plan to earn a psychology degree while continuing to volunteer within the community, working on two things I am very passionate about it.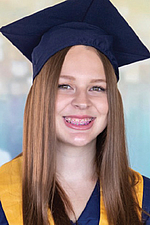 Alejandra Van Dusen, Regina
Community is "the foundation for belonging, growth, and success. When one supports the community, the community will also support them". I want to express my love for the community, what it has done for me, and what I have done for it in return. I find it fulfilling to participate in extracurriculars such as choir that on several occasions gives back to the community. I hope to carry my love of volunteering for the rest of my life.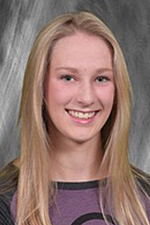 Anna Van Winkoop, Kenosee Lake
I volunteer my time to help my fellow classmates who struggle with course material. This dedication to not only my own success, but also to the success of others, demonstrates my commitment to education and leadership. I have also been an active member of my community. I have volunteered for the Wawota CanSkate and the Learn to Curl programs, and I currently have four beginner piano students. I see myself as a biology teacher in ten years.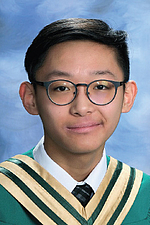 I volunteer as a way of giving back to the community and learning more about the lives of others. By helping the kids of families suffering from social and economic hardships, I became more knowledgeable about different levels of society in my city. Volunteering is both a learning experience for myself and a chance to create a difference in the lives of others in my generation. I developed a deep interest in photography and video creation. Career-wise, I am an aspiring engineering student and wish to be on the forefront of large technological advancement.
2020 University of Regina Recipients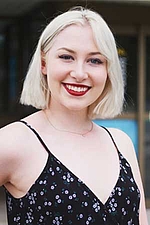 I would like to thank you for your generous support. My first year in film production has been an overwhelmingly positive experience, and I feel very fortunate to have the opportunity to pursue such a creative career path. I want to again thank you for your support in helping me pursue my dreams.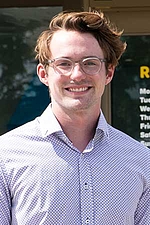 I would like to offer my sincere gratitude for this generous donation. As a film student, I have great passion for the arts and the works that are produced by my peers and other artists. I have always felt at home in the film department at the U of R, as it makes me feel like I have the potential to make great art and tell moving stories. My goal is to become an animator for Disney, and I plan to use this donation to further develop my skills as an animator.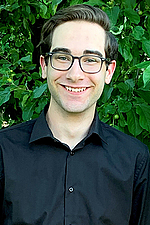 I am currently attending the UofR for my second official semester as a Film Production major and have really been enjoying my time at the university. I have achieved the Dean's List for my faculty in the Fall 2019 Semester, and I do not plan on slowing down. The awarded that has been granted to me is very much appreciated as it has helped me afford all the materials necessary for my success, and I am very thankful to have my achievements recognized.
2020 Saskatchewan Polytechnic Recipients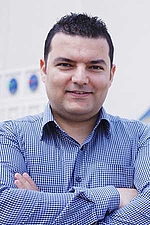 Winning this award means very much to me – not only financially, but it also says to me that if you are determined, hard worker and compassionate you will be recognized by the community. This award is an approval that I have been doing good and this is the path to be followed in my career and my life. If I could say it in a sentence, it would be: "work hard to be one of the best Telecommunication Technicians, don't give up on the difficulties, volunteer and be compassionate to your community."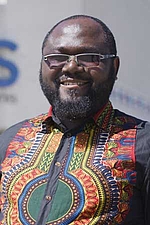 Gerard-Joseph Kapundu Kambale
By awarding me the Access Communications Scholarship, you have lightened my financial burden which allowed me to focus more on the most important aspect of school, learning. I was able to finish with success my studying in Computer Networking (CNT) program at Saskatchewan Polytechnic, Regina Campus. Your generosity has inspired me to help others and give back to the community. I hope one day I will be able to help students achieve their goals just as you have helped me.