You can pay your Access bill using My Account or through your financial institution. Please consult with your financial institution for instructions.
2. Click on Online Billing.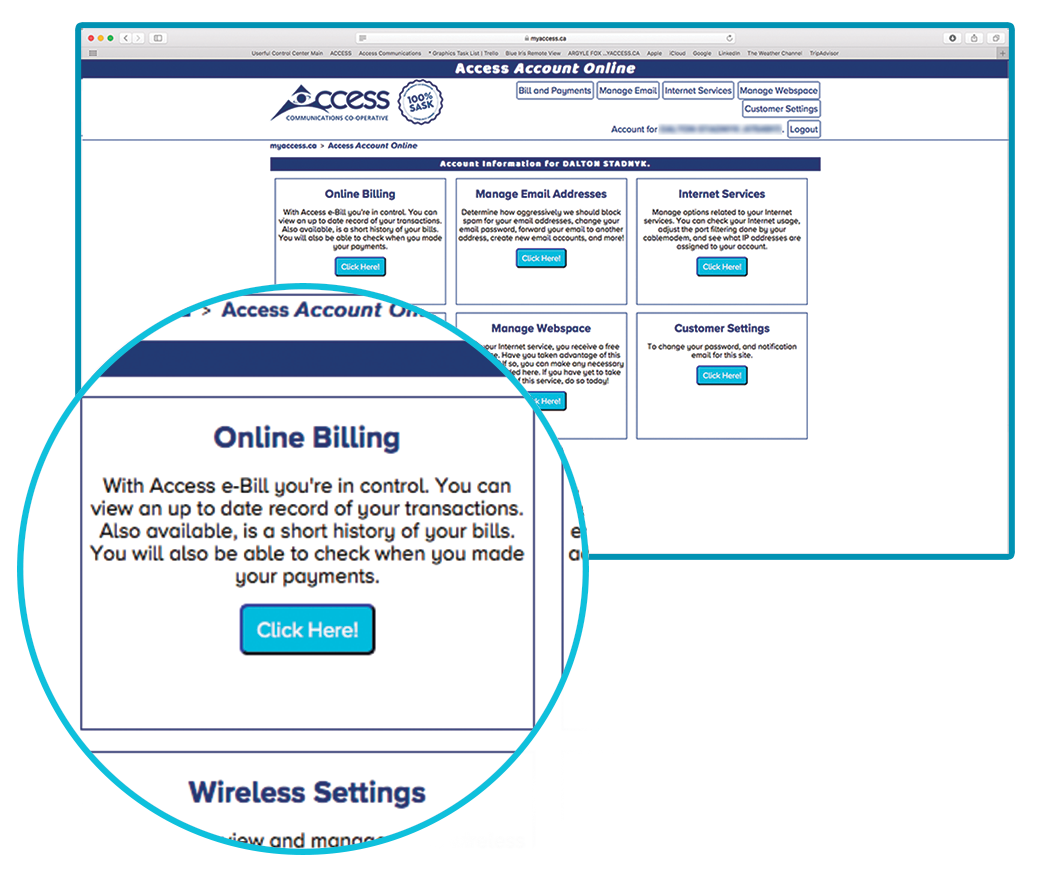 3. Click on Make a payment.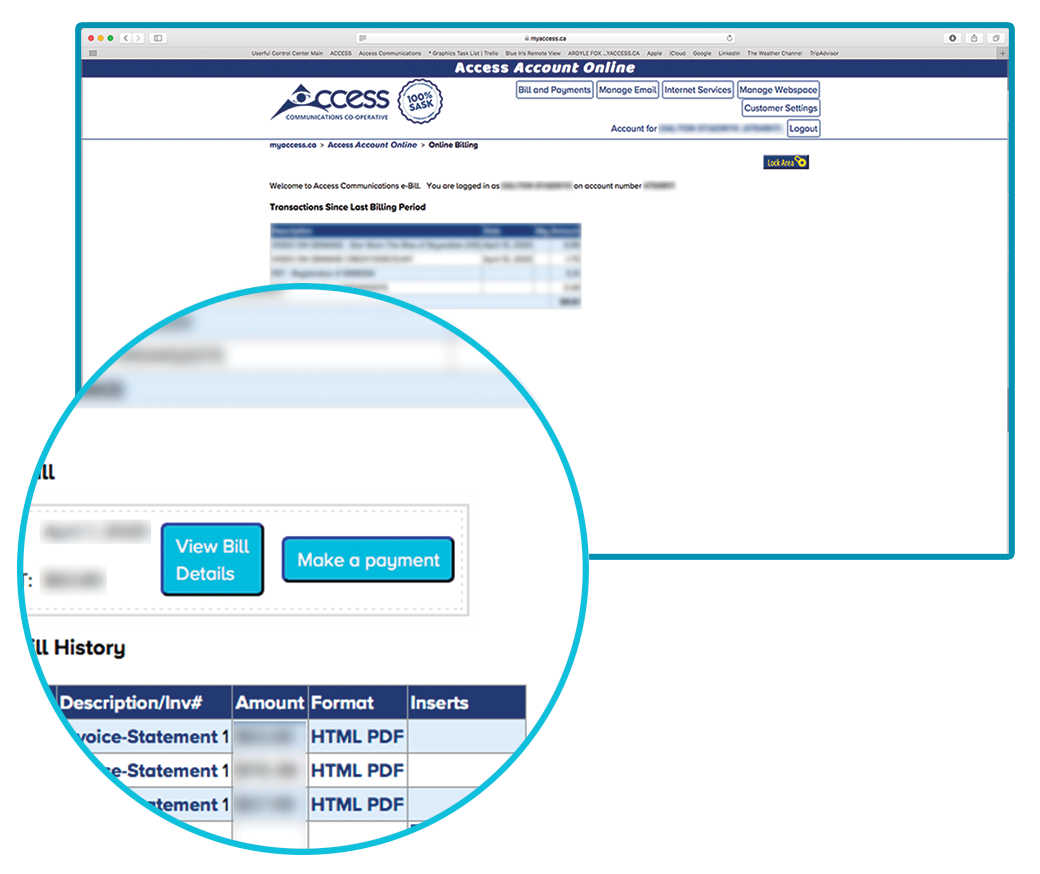 4. Type in your payment amount and credit card details, then click continue.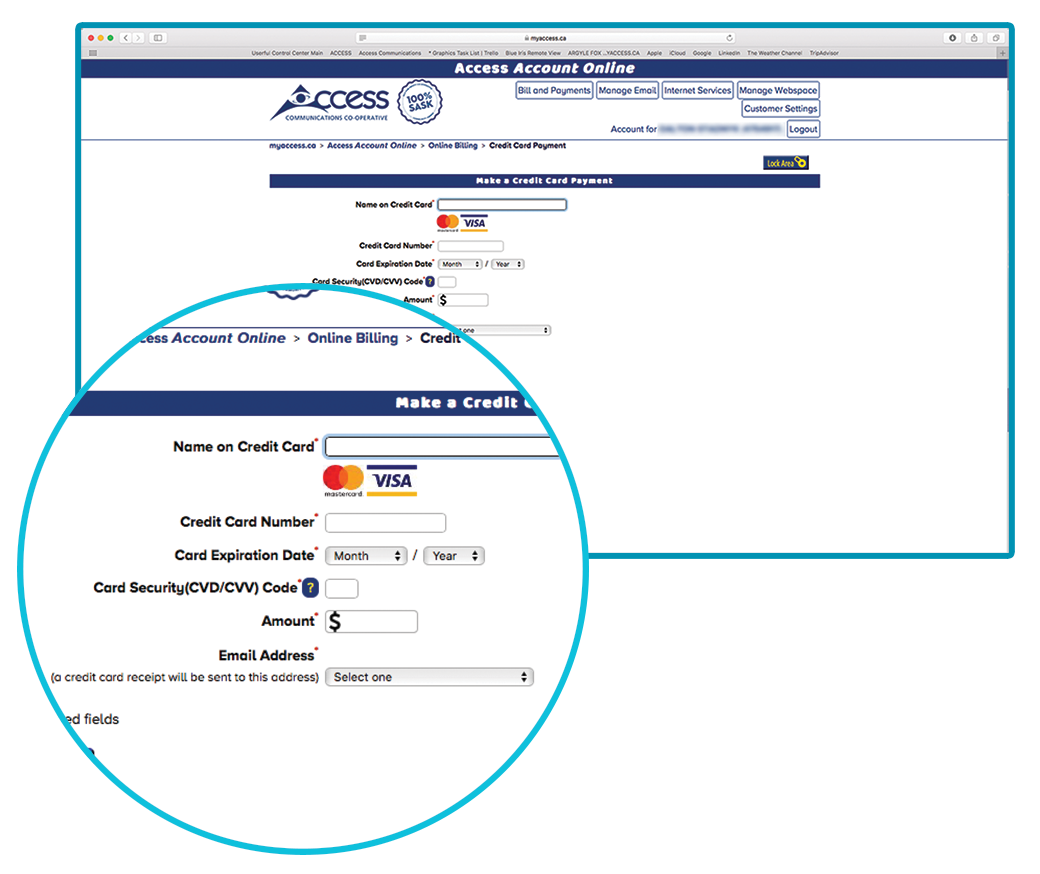 5. Click on confirm. Your one-time payment is made.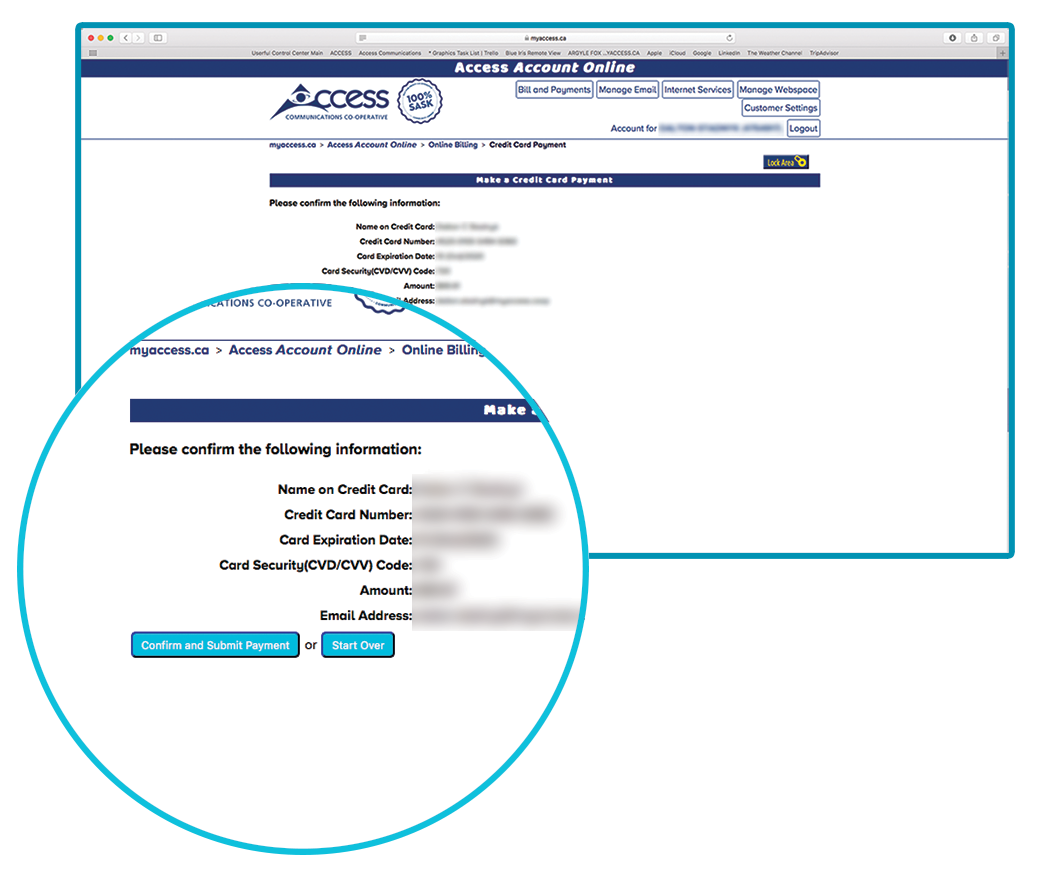 Looking for more information? Phone or email our Customer Care team so we can answer your questions and help solve any issues you are having.