How to install your CGNM-2250 Wi-Fi Modem
Installing your Access wireless modem is a lot easier than you might think. Follow the simple instructions below to connect your modem and start enjoying great Internet at home.
What you will need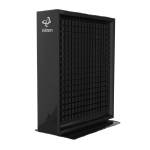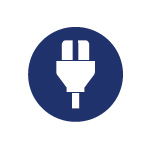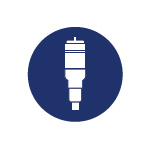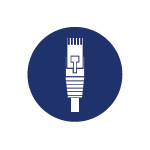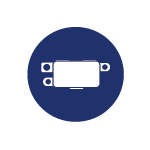 Set up and plug in your modem
Try to place your modem in a central location in your home. Avoid placing your modem in basements, in cabinets, or behind other objects. Try to keep your modem away from household appliances, metal or stainless steel objects, and electrical equipment.
Attach the ends of the coax cable to your modem and an active coax outlet.



Attach the power cord to the modem, then to an active electrical outlet.



Your modem indicator lights will begin to turn on. Once the 2 blue lights are solid and the online light (@ symbol) on the front of the modem appear, the Internet is ready to be connected.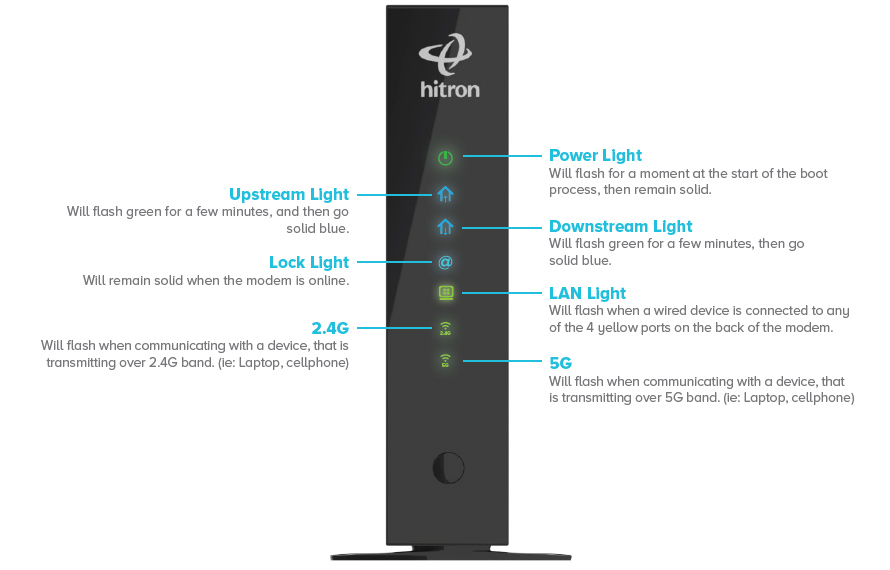 Connecting devices to the new Wi-Fi networks
Find a sticker on the back of your modem with the Wi-Fi network name (SSID) and password (passphrase or key).



Open your smartphone, tablet or computer's Wi-Fi settings.
Select your Wi-Fi network name from the list of available networks.
Enter the password into your device when prompted (note: password is case sensitive).
Once the Wi-Fi icon appears at the top of your device, you are connected to the World Wide Web.
If you would like to change your Wi-Fi name and password from the default values, see How to change my Wi-Fi settings and password.
Depending on the model of your model, an additional step is required. Open a web browser and follow the on-screen Easy Connect instructions to test your connection and customize your Wi-Fi settings. Once you are done, make sure to update the settings on your Wi-Fi devices so that they connect to your new Wi-Fi network name and password.
If you have already set up your devices to connect to a particular Wi-Fi network name and password, you can apply these to your new modem.

Installation tips
If you want to use one coax outlet for both your modem and another device (such as a TV set-top box), use a coax splitter. Make sure the coax wall outlet is connected to the IN port of the splitter. The 2 OUT ports are to be connected to the modem and other device.



You can hardware devices such as gaming consoles and Smart TVs with an Ethernet port directly to your modem using the Ethernet cable provided. Hardwiring your devices provides additional connection stability.
If the downstream light on your modem continues to flash green, your coax line does not have signal on it. Try relocating your modem to an active line. If there are no active lines, please contact us.
If the password on the back of the modem does not work, the modem may have to be factory reset. To do this, find the reset button on the back of the modem. Hold that button down while the modem is powered up, until all the lights flash at the same time. The modem will reset and then start the boot process over again.
Looking for more information? Phone or email our Customer Care team so we can answer your questions and help solve any issues you are having.