Blog
TiVo was one of the first personal video recorders ever introduced to the market, giving TV lovers the ability to record TV and watch it whenever they want. Over the years, TiVo has changed a lot to provide the latest technology and has introduced many other features like streaming, voice control and integration with other apps that make TiVo superior to a standard PVR. In April we joined forces with TiVo and began offering this brilliant content aggregator to our TV subscribers. Our customers love this clever little box, let us show you why.
1. It's easy to use
TiVo has always been known for creating easy to use and well-designed interfaces for watching, searching and recording content on your TV. Your most used features (recorded shows, suggestions, search, apps, menu) are aggregated on a single central hub (TiVo Home). From the Home screen, you can easily access popular destinations in the TiVo experience, get personalized recommendations and watch/control the currently-playing show.
2. It's also a streaming box
TiVo was designed to replace both your regular set-top box and your streaming box (like Apple TV or Roku) at the same time, meaning that you can watch content from Netflix, YouTube and other apps, as well as live TV, on-demand and pay-per-view content without changing inputs. If you have a Plex account, you can also access your photos, music and videos right on your TiVo.
3. Voice control
Use voice commands to search through programming, watch a show, launch apps, change channels or go to a menu screen. When searching, TiVo will automatically aggregate content from streaming services with content from live TV in the results.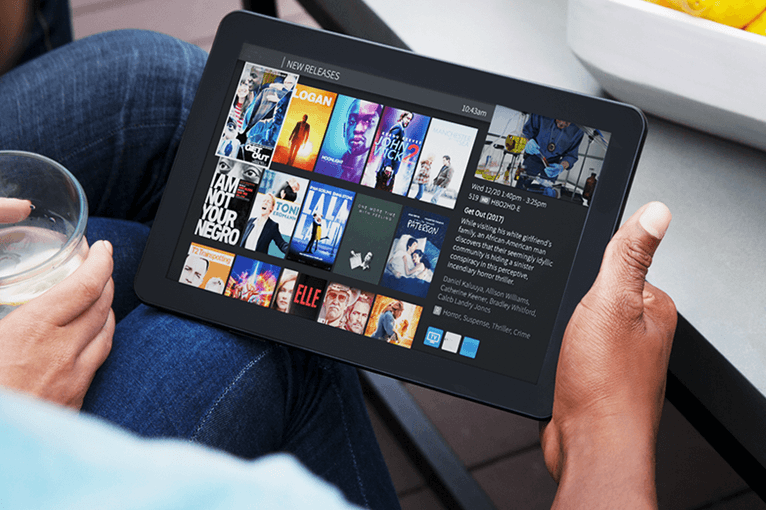 4. Aggregate your favourite shows and never miss an episode or event!
With the OnePass search function, TiVo gathers every available episode of a series (whether streaming, on-demand, or live TV), every game or match from a specific team, or every sporting event in a league and adds them right to your shows list to watch instantly. Forget about knowing when a show will be airing or wondering which streaming video service has it available: TiVo does it for you, so you can start watching right away. And here's even better news: streaming videos don't take up any disk space!
5. TiVo makes it easy to find your favourite shows and discover new shows
There are many ways to find and discover shows with TiVo.
For starters, the on-screen program guide displays up to two weeks of TV programming at the touch of a button. You can also search for content using your remote or voice for show title, episode title, show description, or person name (actor, director, etc.).
The What to Watch feature lets you browse shows available to stream, watch live, bookmark, or record.
Finally, you can set up WishList searches to find shows that match your search criteria with the option to auto-record matches to your search. You can search for a subject, title, actor or director and more. For example, if you create a WishList search for "GIANTS" with category Football, this WishList search would find Giants football games, but not baseball games.
6. TiVo provides suggestions based on what you actually like
We call TiVo "the Einstein of TV" for a reason: by using the Thumbs Up and Thumbs Down buttons on the remote, TiVo learns what type of shows and movies you like to watch, provides recommendations and even records them for you. It's a neat feature that can help you find shows you may not have discovered otherwise.
7. On the go
Easily stream or download shows to your mobile device with the VU-IT App, included with your TiVo subscription. You can also use the app to schedule recordings, control live TV, search for shows, watch downloaded shows when offline and more.
8. Voice remote
TiVo uses a radio-frequency (RF) remote with voice search capabilities that eliminate the need to point your remote control at the receiver to change channels or access features. You can also go directly to the on-demand library, launch Netflix and issue voice commands in one click. Beyond that, it allows you to control additional devices, reducing the need for multiple remotes for one TV. If you happen to lose sight of it, simply press the remote finder button on the back of your TiVo box, and your missing remote will sing a tune.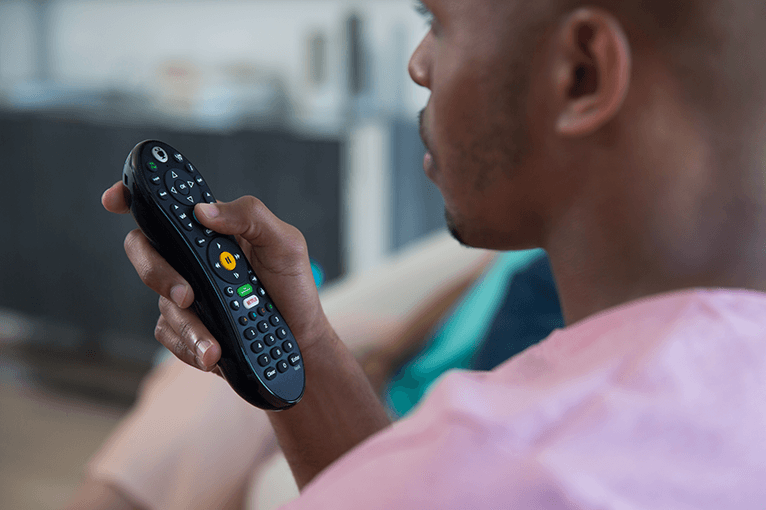 9. Storage space
Inside the TiVo Gateway is a 1 TB hard drive, with enough storage for up to 1,000 hours of SD content or 150 hours of HD content. TiVo has six tuners, allowing you to record up to six shows at the same time and all recordings can be in HD.
10. True multi-room experience
You can extend the TiVo experience throughout your home, as media players are available for up to 5 additional TVs, even allowing you to access recordings saved on one box from another box on your home network.
Learn more about TiVo at myaccess.ca/tivo.