Blog
It's holiday shopping season and package thieves are on the prowl.

How do you plan to protect your doorstep deliveries? Many of us now have packages delivered elsewhere for safety, while others stay home to receive valuable deliveries.

However, there's an easier solution. With an AccessSmartHome system that includes a doorbell camera and smart lock, you can secure any package delivery in seconds, from wherever you are. Here's how you can prevent package theft in three quick steps

Step 1 – Verify Your Visitor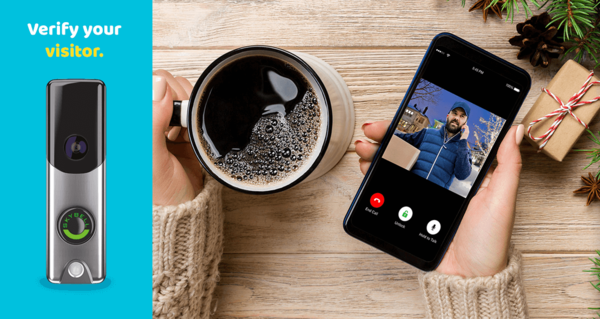 You'll know your package is here when the delivery driver rings your doorbell camera, triggering an alert on your smartphone. Open your Alarm.com app for a live video view of the driver, then tap the microphone button to say hello.
Step 2 - Direct Your Delivery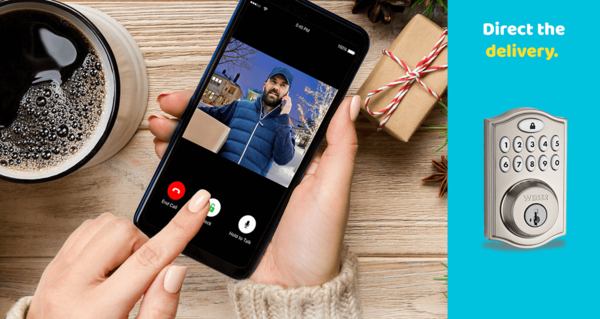 Image of AccessSmartHome smart locks and app connectivity
Once you've spoken to the driver to verify them, ask them to leave the package inside and close the door afterwards. Now, unlock your door from your Alarm.com app. This action can disarm your security system too.
Step 3 - Secure Your Door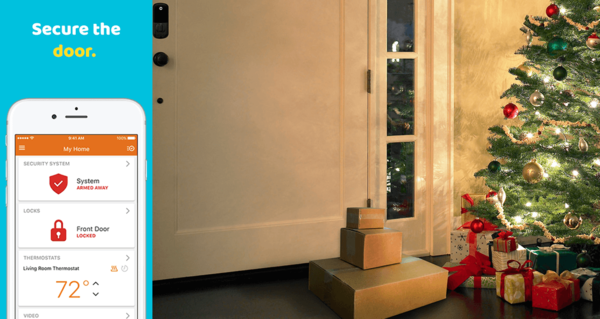 Image of AccessSmartHome app and packages by the front door
Once the delivery driver closes your door with your package safely inside, use your Alarm.com app to lock up again. As a final touch, re-arm your security system to ensure that your home is professionally protected for the rest of the day.
Preventing package theft is easy with AccessSmartHome. If you have smart home security already, talk to us about adding a doorbell camera and smart lock in time for the holidays.
Don't have smart home security yet? Give us a call at 1-866-363-2225 to book your free in-home consultation today!