Privacy
What is Privacy Mode?
Privacy Mode enables you to limit data from being sent to the Plume cloud. This feature is configurable at the location level. It is disabled by default, but you can always enable it by accessing the Guard tab of your HomePass app.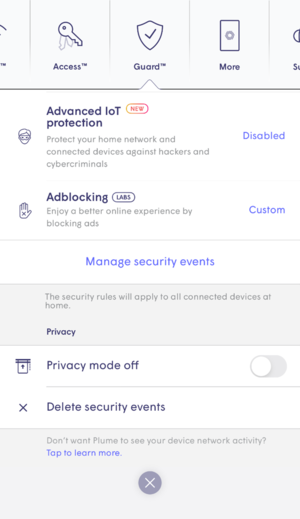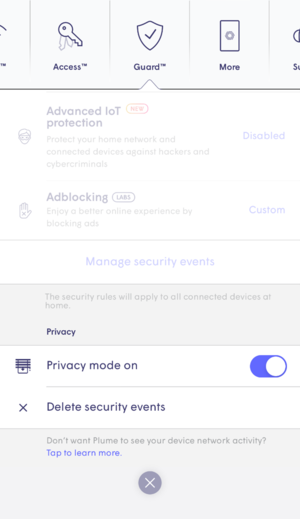 When you enable Privacy Mode:
All Guard features (Online Protection, Advanced IoT Protection, Adblocking, and Content Filters) will be disabled. Past blocked events are preserved and will be visible through the app upon disabling Privacy Mode, unless you choose the Delete Security Events option.
Previously quarantined devices will be un-quarantined.
DNS sampling and user agents will not be collected at any time so Advanced Device Typing information may not be accurate.