Giving you

peace of mind.

AccessSecureHome is designed for those of you looking for peace of mind when it comes to your family's safety. Get protection against intruders, fires, water damage and more with 24/7 professional security monitoring and FREE installation.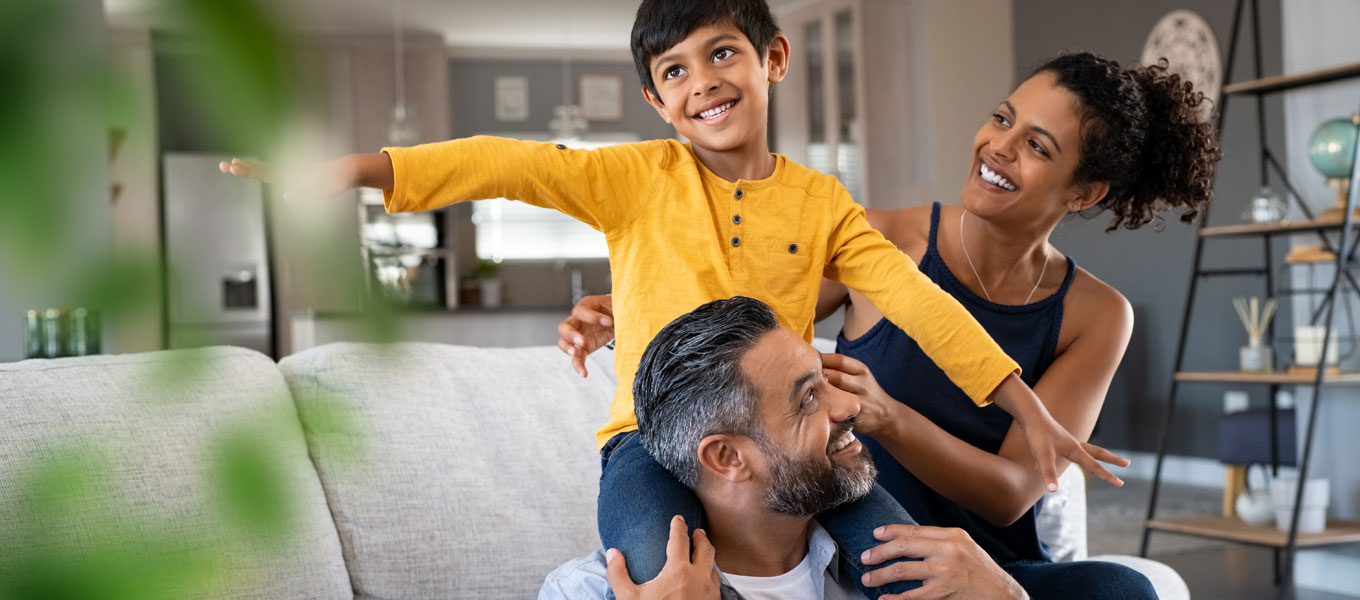 Always on the job
Our job is to make sure you and your family are always protected against burglary, fire, carbon monoxide, rising water and more. All monitored 24/7 by professionals ready to dispatch emergency services.

Save on insurance costs
You can lower your home insurance costs with an AccessSecureHome system, as many insurance companies factor the presence of a centrally monitored alarm system when calculating insurance premiums.

Intrusion detection
Wireless motion detectors and sensors alert you of any threats to your home and family.

Safety sensors
Truly relax on vacation with AccessSecure monitoring temperature, water, fire and carbon monoxide levels.

Remote access
Gain access with ease with wireless remote and panic key keys.
Pricing and options to suit every budget.
Choose from one of our rent-to-own packages and customize it your way! If you're looking to lower your monthly rates, you can opt to purchase the equipment at time of installation and just pay the monthly monitoring rate of $14.95*/mth.

Monitoring
Rate
Bronze
S

ilver

Gold
Platinum

Price

$14.95*

$34.95*

$44.95*

$54.95*

$64.95*

24/7 Professional




Security Monitoring

Yes

Yes

Yes

Yes

Yes

Included Equipment
Value


-

Includes up to
$725 in
equipment value.
Includes up to
$1000 in
equipment value.
Includes up to
$1275 in
equipment value.
Includes up to
$1550 in
equipment value.
Starter Kit Included
($725 value)


-

Yes

Yes

Yes

Yes

Term

No term

4-year




agreement

4-year




agreement

4-year




agreement

4-year




agreement
*Pricing includes the $5 discount available when combined with Access Internet or TV services.
Download the AccessSecureHome brochure to explore all equipment options available.
Get a FREE in-home consultation today!
An active landline phone is required for all SecureHome systems.

†All Hardware Packs are fixed on a 48 month term. At the end of the 48 months, the price goes to $14.95 combo or $19.95 standalone monitoring automatically and the customer owns the equipment. If customer cancels the contract prior to 48 months, the customer is responsible for paying the remainder of months left in the contract. Warranty on all hardware in home for period of one year; includes material and labour.

*AccessSecureHome monitoring is $14.95/mth when combined with AccessTV and/or AccessInternet packages. Regular rates for monitoring are $19.95/mth.

**Listed pricing for Hardware Packs when combined with AccessTV and/or AccessInternet packages, standalone rates are: Bronze $34.95/mth, Silver $44.95/mth, Gold $54.95/mth, Platinum $64.95/mth.